Many Shopify stores use web push notifications to send out updates and promotions to their subscribers. Some Shopify stores have developed their own push marketing strategies and optimized them to maximize their conversions. In the process, other stores have figured out web push notifications best practices that work like a charm for them. In this article, we're sharing examples of good push notification campaigns from a few stores to understand the components that make them successful.
What Makes Good Push Notification Campaigns? Understanding the Different Parts of a Whole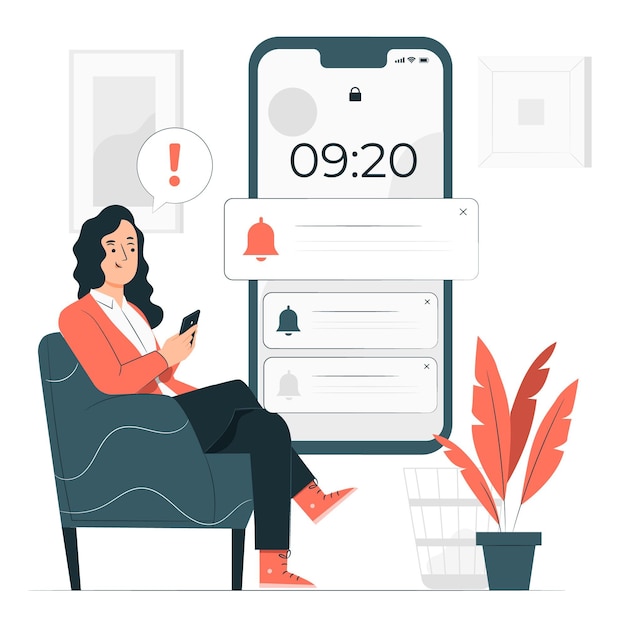 Before we look into the different examples of good push notifications and what makes them compelling, let's understand the different elements that are a must-have in a push message.
Catchy and crisp title: Convey your promotion in an enticing way with as few words as possible.
Short message that sells the promotion: Use this part of the notification to sell your promotion further.
The right link: Link to specific collections or even curate a collection for different needs to quicken your shopper's journey.
An attractive image: While only your Windows and Android users on a Chrome browser will be able to see the image, don't miss out on this important element since a majority of push notification subscribers use Chrome to subscribe to a store's notifications. Don't forget to optimize the image for both Windows and Android.
More options with buttons: Make your notifications more actionable by adding a CTA in your button. Have more than one collection to direct your subscribers to? Add 2 buttons to give your subscribers more options.
Examples of Real-Life Successful Push Notifications Campaigns To Learn From
Now let's look at a few examples of good push notifications sent by some of the top eCommerce stores and what makes them click-worthy.
1. Ora Organic: Labor Day discount
One of the top web push notification best practices to use is to create crisp messages. This helps keep your store subscribers focused on the most important part of your promotion. Ora Organic did just this by highlighting their offer and discount code in the message to get their subscribers interested instantly.
Why It Works: The push notification puts the most important part of the promotion— the discount— within the title. Moreover, by linking two different collections within their buttons, the brand makes it easier for subscribers to navigate to the different products they sell.
2. Headphone Zone: Product Promotion
Witty and click-worthy— Headphone Zone puts out push campaigns that are creative and neatly crafted, making subscribers look forward to their messages. This Shopify Plus store has a very unique voice when writing their marketing copy.
Why It Works: One takeaway from this example of good push notifications is crafting copy outside the box. Make your products stand out with fun descriptions. Headphone Zone uses puns to add color to their messaging. What tone of voice do you use across your website and marketing materials? Try to reflect that tone in your web push notifications as well. Research the tones of voice you can use in your web push notification campaigns.
3. Ten Tree: Product Restock
You might already know about sending Back-in-Stock campaigns and how well they are received by store subscribers. Sending a Back in Stock push campaign for your latest restocks is sure to re-engage shoppers who didn't get to make the purchase previously. A timely message this time around will get you more sales on the product. Ten Tree knows just how to craft a product restock campaign without any frills.
Why It Works: Ten Tree has used clear images of the product they have referenced to, showing what exactly subscribers can expect from the restock. Moreover, their messaging is short and fills the reader with excitement in seconds.
4. Arteza: Collection Promotion
Batman or Superman, Nikes or Adidas, headphones or earphones— people love taking sides over their preferences and leveraging this tendency can help you create interactive and fun web push notifications.
Why It Works: Arteza's messaging is neat and short. They've used two buttons to give subscribers the option to choose their preference. These buttons lead shoppers to the product range they choose, getting them to relevant collections that they are already interested in quickly.
5. Mavi Jeans: Cyber Monday Promotion
BFCM is one of the best sale seasons for eCommerce stores. Send out web push notifications with a hint of urgency during this time to get your subscribers to act fast. You can send a few campaigns— one at the start of the sale and even one a few hours before the sale ends. Mavi Jeans crafted a web push notification that surely got them more sales.
Why It Works: Mavi's last web push promotion keeps it short, no-frills needed. They also have buttons that cater to their male and female shoppers to make access easier.
6. Fairfax & Favor: New Arrival Campaign
Turning your newsletters into web push campaigns is a great way to repurpose your promotions but how can you do it while keeping the relevant details? Fairfax and Favor has great examples of web push notifications that look like they've come out of an insightful newsletter— minimal and conveying the essence of the message.
Why It Works: Fairfax and Favor uses beautiful images to make their web push notification campaigns even more enticing to click. They keep their messaging sweet while making subscribers keen to know more about the product they are talking about.
7. Headphone Zone: New Product Launch
What is the most promising feature of the product you are launching? One of the top web push notification best practices is to take the most loved features of your new product and make it the focal point of your push promotion. Headphone Zone does this with most of their web push notifications.
Why It Works: Headphone Zone has not just highlighted one of the features of the new product they are promoting but two— 'Open-back Sound' and 'Wireless'. See how you can spin two of the most interesting parts of your product into the messaging.
8. Boll and Branch: Sale Promotion
Sale seasons are one of the most successful times for store owners. But, among all the noise from other stores, it's important to make yours stand out with interesting eCommerce marketing strategies. Put a twist on the traditional sale season by following Boll and Branch's lead.
Why It Works: The reason that Boll and Branch's web push notification stands out is because of their copy. Learn how to write push notification campaigns that make your subscribers eager to get on your store by looking at different kinds of ad and email copy. You can check out Really Good Emails and Best Copywriting Ads to get inspiration for your campaign.
9. Elevated Faith: Collection Promotion
One of our favorite examples of a good push notification comes from Elevated Faith. This store's mission is to create jewelry and apparel that opens up a conversation about faith. So, it's interesting to see their promotion reflecting this mission in a fun way.
Why It Works: When done right, the flowery language within your push copy can deliver a more visual and attractive idea of your products to your subscribers. Try to look at different ways you can use your product to write copy that delights subscribers. Innocent Drinks does this just right on their website and social media.
10. Lavish Alice: Fun Event-Focused Promotion
From Balloon Day and Cake Day to Weekend Celebrations and End of Month Broke Sales— store owners have gotten innovative with their promotions in an attempt to get their customers back to their store. That's why Lavice Alice's promotion celebrating their shopper's Pay Day is one of our favorite push notification campaigns.
Why It Works: Lavish Alice doesn't focus on itself. Instead, the brand puts its shoppers in focus by making their promotion about them and celebrating payday with them by encouraging them to treat themselves. But, that doesn't mean they haven't marketed themselves! They've used their product images to lead the subscriber to their store.
11. Ora Organic: New Product Launch
One way to understand how to write push notification copy for your new product is to narrow down on how it helps the shopper. What value can this product add to the shopper's life? We love this example of a good push notification by Ora Organic.
Why It Works: Ora Organic follows the simple rule of explaining 2 important questions in their promotion— What and Why. By making their copy talk about the benefits of their new product, they give their subscribers more reason to get the item in their hands.
12. Tula Skincare: Collection Benefit Promotion
What is your products' superpower? Another way to successfully promote your product collection is to point out what these products solve for your shopper. See how Tula Skincare has crafted their web push notification to promote their collection.
Why It Works: Tula Skincare uses fun hero images with catchy, bold text within the image— 'Time to detox'— to elicit a response from subscribers. You'd notice that Tula uses their brand colors and lighthearted copy to reflect their brand image.
13. 1Up Nutrition: Advice Promotions
If you publish blog posts or have goals to be an authority within your industry, you can use your web push notifications to showcase your credibility as a brand. 1Up Nutrition's advice promotion is one such example of a good push notification.
Why It Works: 1Up Nutrition uses the title of the push notification to tell subscribers what the blog will teach them. The brand has linked the blog within one of their buttons but they have used to 2nd button to take the subscriber back to the store, even showing the discount they can avail.
14. Planet of the Vapes: New Product Launch
Planet of the Vapes sends a variety of promotions to their subscribers, keeping them engaged successfully. The brand always has impressive push notification campaign ideas. The reason we chose this promotion as an example of a good push notification is because of how straightforward it is!
Why It Works: The image used for the push notification is clear and uses minimal text. Planet of the Vapes has smartly used their message to provide subscribers a discount code to grab the product at a discounted amount, sweetening the deal.
15. Mavi Jeans: Sale Campaign
When running a sale, it's always wise to send one last promotional message right before it ends to create urgency and get subscribers to hurry to your store. See this example of a good push notification sent by Mavi Jeans to get their shoppers to purchase before their sale ends.
Why It Works: Mavi sticks to providing easy navigation to their subscribers by providing buttons for women and men shoppers separately. Besides this, they also maximized the use of their site icon to ensure subscribers on other devices also see a part of their hero image messaging.
Push Notifications Cover Everything Under the Question: What Are the Goals of Direct Marketing?
By now you should understand that push notifications are an excellent form of direct marketing. There's no one-size-fits-all approach to web push notifications. What might work for one store, may not work for another. That's why you should take inspiration from other Shopify stores, but ultimately, use your shopper data to craft campaigns that actually convert. We hope these examples of good push notifications have given you enough inspiration to craft different kinds of campaigns.
While not all of the web push notification best practices are applicable for every store, see what strategy fits best for your store and pick them up accordingly. More importantly, don't forget to experiment with your campaigns every time.