Maybe you're looking for ways to generate a decent side income that doesn't demand a lot of your time. Maybe you're interested in building an online business that will sustain you for years to come. Regardless of your intent, there is a real opportunity out there to generate income from online sources. You just have to know where to look. This is why you need to read this guide for beginners to make money online.
Over the last couple of years, we've collectively tried a number of techniques and strategies to generate income. Some have worked well, while others were a colossal waste of time. In large part, the success of any online venture depends on you and your interest. In an effort to save you some time, we've collected a small list of the most lucrative strategies for generating a sustainable online income and shared them below.
Become an Affiliate Marketer
Investment Required: $50-$100
Earning Potential: $1-$10k/mo.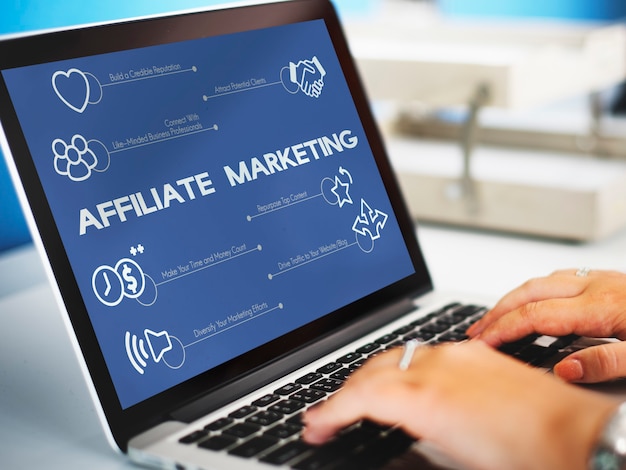 Most beginners when trying to make money online are recommended to try affiliate marketing for its simplicity. Affiliate Marketing is widely accepted as the most effective online money-making strategy available. More people have been successfully utilizing this method than any other method on the internet. The concept is fairly simple – generate commissions through the promotion of a product or service utilizing your blog, website, or social media accounts.
Understand, however, that the key to success through affiliate marketing is not through the mindless promotion of random products (otherwise known as spamming). There are thousands of affiliate programs out there, and you can easily become one of the most hated people on the internet by soliciting everyone humanly possible by promoting them. There is a subtle art to becoming successful in this practice, so you don't want to jump into this without the appropriate understanding of it.
There is a boat-load of info and training on how to become an affiliate marketer out there. Some of it is really good, some of it – not so much. We strongly recommend you complete at least one of the main training programs available online before jumping into affiliate marketing. They give you a very good perspective of the do's and don'ts, as well as a strong understanding of what truly works.
Become a Freelancer
Investment Required: $50-$100
Earning Potential: $50-$5k/mo.
Freelancing is quickly becoming one of the more popular methods for skilled professionals to earn a full-time or part-time income. Even though it depends on your expertise, this is a great way for beginners to make money online because you can develop your skills according to your preferences. It provides more flexibility and control over your work schedule and most of the time you can work from virtually anywhere. This is an attractive option, especially if you are simply looking to earn some extra money through side jobs.
On average, a full-time freelancer works an average of 36 hours per week, with average earnings of around $21/hr. ($39k/yr.). However, those averages are based on global figures, which means earning potentials can vary widely depending on what industry you're in, or whether you are full-time or part-time.
There is a long list of different opportunities for those interested in freelance work. Below is a list of some of the most common skills that potential clients are looking for in a freelancer. This is, by no means, a complete list –
IT, Software and Web Development Services – All types of software development are in strong demand right now, and have potentials for huge payoffs. With the strong demand for app developers, companies are turning towards freelancers for their development needs. Through this method, they are able to hire and pay for their developers on an as-needed basis. In addition, there are huge opportunities for folks with specialized skill-sets in database administration/development, data warehousing, cloud computing, computer security, computer graphics, etc. The possibilities in this industry are massive.
Writing, Content Creation, and Copywriting – Skilled writers are in high demand in a variety of areas. The opportunities for writers vary widely, including topics such as; simple resume writing, Bid/Proposal writing, financial research papers, press releases, product descriptions, medical/technical writing, PowerPoint presentations, etc. Like software developers, writers are typically needed for a specific project – so companies tend to lean towards freelancers to do the work. There are thousands of opportunities out there, and payouts can range from $20 to $1k depending on the level of effort required.
Media, Architecture, and Design – Opportunities include services such as video production / editing, 3D graphics design, logo design, corporate identity and branding, flyer / advertising material, interior design, photography, voice / sound production, etc.
Marketing and Advertising – Many companies will hire professionals who have much more experience in marketing and advertising to manage their advertising campaigns. This is especially true for those who specialize in online marketing, including search engine optimization, social media marketing, Google AdWords, etc.
Accounting and Legal Services – This includes services such as, business plan development, risk management services, legal writing, change management, finance, employment law, tax law, tax filing services, business analytics, and a variety of accounting related services.
Translation Services – Translation services are in high demand within a range of different applications. If you are fluent in another language or two, you can easily freelance your services in written or verbal forms. Payouts for this type of service typically depend on the language, with less common languages yielding the higher payouts.
Local Services – There are a whole host of other local freelance opportunities that are available if you have specialized skills in HVAC, plumbing, electrical, carpentry, landscaping, etc. These types of jobs are generally more labor intensive and require more hands-on interaction, but there are plenty of them out there if you know where to find them.
Become a Social Media Manager
Investment Required: $37
Earning Potential: $10-$7k/mo.
If you are very comfortable in the social media environment, and the idea of helping companies grow their social media accounts is enticing to you, then this opportunity may be within your wheelhouse. As a social media manager, you should have a very strong understanding of social media, be willing to interact with your client's customers, and have strong written communication skills.
There are some good training programs and tools out there to help you grow and market your social media management business. Keep in mind that this is not a suitable way to make money online for beginners in social media. So you'd need to be proficient it social media practices first.
Sell Wholesale Products Online Through Drop-Shipping
Investment Required: $67/yr.
Earning Potential: Varies widely
The reason we listed 'varies widely' in the earning potential category is that there are some folks who have not made anything doing this, while others have made literally millions. The earning potential largely depends on you, and how you market. However, most people do make money at this – you just have to have a good plan and an understanding of what types of products you plan to sell.
The concept of drop-shipping is fairly simple. It's basically like having a brick-and-mortar retail store, except you don't maintain any inventory, and you only pay for the product once someone has paid you. This is huge because it requires no up-front investment on your part. Typically, you will work with distributors who will provide you with a catalog of products and pricing. Then, you mark those prices up and sell them to potential buyers through any number of ways including:
eBay
Amazon
An eCommerce website
Google Store
Shopify
The good news is – you don't have to have an eCommerce website to successfully make money at this. There are plenty of ways to sell products without one. Selling products online is actually one of the more common ways beginners make money online
Write and/or Sell Kindle eBooks
Investment Required: $67
Earning Potential: $50 – $7k/mo.
If you've always aspired to write a book, this may be the option for you. This is a beginners method to make money online for those with literal skills. Back in the day, writing a book was generally only one step in the process. Those processes as a whole are comprised of:
Figuring out what type of book you wanted to write and what genre is belonged to
Finding an agent/publisher willing to work with you to publish your book
Preparing submission materials including things like a query letter, a novel synopsis, sample chapters, and a novel proposal
Submitting your materials
Here's the challenge – this is a very long, drawn-out process that may or may not pay off. You could spend hundreds of hours locating someone willing to pay you for your work and get nowhere – especially if you aren't already a known successful author. For most aspiring authors, this process only leads to frustration and disappointment.
The other option, which is typically much simpler and has a strong potential for a decent income, is through self-publication using Kindle. Through this method, you completely avoid all of the hassle associated with finding a publisher and getting your book on bookshelves. This also gives you the opportunity to prove the marketability of your book beforehand, which improves your chances of becoming a published author down the road, if that is your ultimate goal. However, there are plenty of authors out there making a good living by simply using Kindle.
Conclusion
This is just a summary of some of the ideas that we have either experienced success ourselves, or personally know someone successful in these categories. We hope that these ideas have given you some serious things to consider. We wish you the best of luck in your future endeavors.