Marketing systems any systematic mechanism that allows several market players to provide and demand, facilitating the interaction and transaction of buyers and sellers. It is not simply the price mechanism that operates in a social environment, but the complete system of regulation, qualification, credentials, reputations, and clearing that surrounds it. Some authors use the phrase "market system" to refer to the free market system in particular.
Types Of Marketing Systems
Market forms are researched in economics. Rather than technical features of how buyers and sellers interact, these look at the effects of a given shape on wider markets.
Capitalism is characterized by a heavy reliance on various interconnected market systems and different types of markets, and socialists frequently criticize markets and want to replace them with economic planning to differing degrees. The marketing systems' regulation mechanism is competition. 
Protocols
The market itself serves as a medium of exchange for contracts, coupons, and currency to seek and publish prices compared to one another. This public disclosure of current pricing is an important aspect of market systems, and it has an impact on price and quantity decisions made by others, such as whether to produce more of a commodity whose price is currently declining. Market systems are more abstract than their application to a specific use, and a system often refers to a procedure for providing or requesting items for sale.
The Significance Of Trust in Marketing Systems
The level of trust in political or economic authority is frequently crucial in determining a market's performance.
A market system is inherently dependent on a stable money system to ensure that units of account, as well as deferred payment standards, are uniform across all players – and to ensure that the balance of contracts due within that market system is accepted as a store of value, i.e. as "collateral" of the contract holder, which justifies "credit" from al lender of cash.
Marketing Systems: Definition
Marketing systems are a recurring pattern of providing relationships in society that exists between members of society such as individuals, communities, corporations, and institutions. While marketing can be the same across contexts, cultures, and nations, a marketing system is a distinct market structure belonging to a certain setting (e.g. agricultural marketing systems in Africa). The marketing system is a distinct component of the social system. The term "aggregate marketing system" refers to all societal marketing techniques.
Marketing systems can be simple or complicated, emergent or consciously constructed, spatiotemporal or virtual, symbolic, aggregate, dignity-based, parallel, or chrematistics-driven. From a societal standpoint, a marketing system is a public good that can be valued in addition to the commodities and services it generates.
A Market System's Participants
The following are some of the participants in market systems
Direct market participants, such as buyers, producers, and consumers, who drive market economic activity.
Providers of ancillary goods and services like equipment,finance, and business consulting.
infrastructure providers, regulatory authorities, and business associations that have an impact on the business environment.
A market system can be tailored to a specific item (coffee, mangoes, or dairy), or it can be wide enough to span a variety of industries (labor, finance, business development services). The ability of participants to get money, start businesses, and embrace new technology and best practices determines the health of a market system.
Case Study of Marketing Systems: Poulting and Egg Industry
Producers are chicken and egg farmers that sell their products. The market systems may include small, medium, and large-scale manufacturers.
Buyers
Before reaching the customer, the product will pass through several hands in many market systems. Before hens and eggs reach consumers, the poultry market system will most likely contain intermediaries who buy and sell.
Consumers
People who buy chickens as well as eggs from a store or a restaurant and eat them.
Supporting Goods And Services Providers
Producers And Distributors Of Feed
Corn and soybeans are common ingredients in poultry feed. These feed grains have their own market systems, but they're also a big part of the poultry industry.
Suppliers Of Equipment
Feeding, nesting, watering, and sheltering the chicks require specific equipment for good chicken production.
Hatcheries
Rather than rearing chickens from their own eggs, even small-scale poultry farmers frequently purchase commercially manufactured day-old chicks to grow.
Veterinary services are required for chickens, and sick birds may be treated. If their flocks become ill, producers should seek veterinarian help.
Banks
Poultry producers may be eligible for loans to upgrade or expand their facilities. Entities that have an impact on the business environments.
Government
The poultry business is affected by livestock regulations, trade restrictions, food safety laws, and other government acts.
Energy, telephone service, roads, and mobile technology are all examples of infrastructure suppliers that can help with transactions.
Industry Association
An industry organization can advocate for favorable policies, attract investment assistance, and promote branding and collective advertising for the industry's advantage.
Marketing Objectives
Within the wider company mission, each business unit must identify its own distinctive mission. For example, a lighting-equipment firm for television studios might characterize its objective as "The Company seeks to target major television studios and become their preferred vendor for lighting technologies that represent the most modern and reliable studio lighting arrangements."
SWOT
SWOT analysis is a comprehensive assessment of a company's strengths, opportunities, weaknesses, and threats. The external and internal environments are analyzed in a SWOT analysis.
Internal Conditions
Analysis It's one thing to recognize appealing chances; it's quite another to possess the necessary skills to capitalize on them. As a result, any company must assess its own strengths and weaknesses in marketing, production, financial, and organizational competencies on a regular basis.
Clearly, the business does not have to correct all of its weaknesses, nor should it gloat about all of its strengths. The big question is whether the business should limit itself to those opportunities in which it possesses the required strengths or consider better opportunities to acquire or develop certain strengths.
The External Environment
In general, a business unit must keep track of major macro-environmental elements (demographic, technological, economic, political-legal, and social-cultural) as well as microenvironmental actors (customers, distributors, competitors, and suppliers) that influence its profitability.
Then, for each trend or change, management must identify the marketing possibilities and threats that go along with it.
Strengths
The name and reputation of Trader Joe's can be used by Trader Jane's. This is a significant advantage in the markets where Trader Joe's operates. Trader Joe's operates in 21 states and is steadily expanding. Trader Jane's has a geographic edge over smaller regional and local competitors as a result of this. Trader Jane's, like Trader Joe's, is a privately owned company that does not have any franchises.
This capability enables centralized higher management while still allowing for local changes due to legal or client geographical peculiarities.
Trader Jane's will sell products that are already available at Trader Joe's, and these products are widely regarded as high-quality and reasonably priced. Trader Joe's has constantly increased its business and expanded its market and client base under its leadership.
Weaknesses
While centralized management has numerous advantages, it has a disadvantage as the organization grows and spreads outside its initial location. As the company grows, it will be necessary to construct regional distribution centers, and it will be necessary to budget for this prospective capital expenditure.
Time differences and culture can also play a role; people in the Northeast are more formal, whereas business in the South moves more slowly. Trader Joe's is adopting a West Coast mindset and may need to adjust its marketing plan to cater to regional differences; but, with centralized management staff, this is more challenging.
Opportunities
One of the key marketing opportunities for Trader Joe's is to make healthy food more accessible and affordable than it is in traditional health food stores.
Trader Jane's can also take advantage of Trader Joe's purchasing power and provide their products at a competitive price with other major fast-food chains. There are very few health-oriented drive-thru restaurants in the United States, therefore the drive-thru concept is unusual. While drive-thrus do exist, and many do provide some healthy options, the majority of health-food establishments do not have a drive-thru.
Threats
As the cost of gasoline rises, more people are opting to cook at home rather than get in the car and drive to "pick up" something to eat.
Food price increases at the wholesale level are also a danger, as customers have less money to spend on convenience products. Additional competition, whether from a large fast-food chain or smaller local enterprises, could dilute the market and lead to price wars, though it is a less serious concern. This is unlikely to be a problem because Trader Jane's sells unique items that are difficult to duplicate.
The most serious threat is most likely a fickle audience. It's also likely that the health-food market isn't interested in drive-thrus and instead prefers to cook at home. Trader Jane's plans to open an indoor dining area, which should address some of the worries about the drive-thru.
Formulation Of Objectives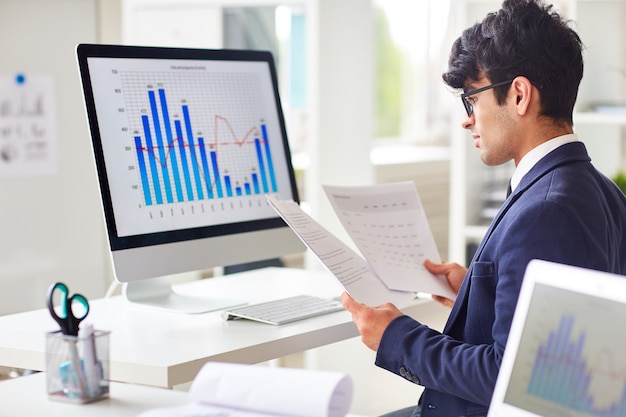 Following a SWOT analysis of the internal and external environment, the organization can go on to goal development, which is the process of developing particular goals for the planning term. Goals are a term used by managers to indicate particular objectives in terms of volume and duration. Management planning, implementation, and control are made easier by converting objectives into measurable goals.
Developing A Strategy
Goals outline what a business unit wants to accomplish, whereas strategy describes how it intends to accomplish those goals. Every business strategy includes a marketing strategy as well as a complementary technology and sourcing strategy.
Although there are many distinct sorts of marketing strategies, Michael Porter has simplified them into three broad categories that serve as a solid starting point for strategic planning: total cost leadership, differentiation, and emphasis.
Formulation of the Program Following the development of the business unit's main strategies, it must build specific supporting plans.
Marketing Mix
The marketing mix refers to the set of marketing instruments that a company employs to achieve its marketing objectives in a given market. It is considerably easier to design a marketing plan when the number of marketing factors or the mix is divided into four distinct groups.
The four categories are known as the "4ps": (1) product, (2) place, (3) price, and (4) promotion.
Product
"Anything that may be supplied to a market for attention, purchase, usage, or consumption and that might satisfy a want or need," Kotler defines a product. The majority of definitions are similar, and it's worth noting that a "product" isn't confined to finished things.
Product creation, as well as related elements such as warranty, packaging, and branding, must be considered while developing a marketing plan. It's crucial to remember to analyze and comprehend client wants, as well as the precise demographics the product is aimed at.
Place
Marketing considerations such as channel type, transportation, exposure, distribution, and location all fall under the category of place. The client must be able to get a product when and when they want it. This is referred to as the "channel" by marketers. "Any succession of firms (or individuals) that engage in the flow of products from producer to final user or consumer" is how the channel is defined.
Price
Price considerations must be included in marketing plans. Competition, markups, discounts, cost, and geography are all factors in the price mix. Clients will not buy the product if the price is incorrect, even if the rest of the marketing mix is flawless.
The marketing strategy must take into account price flexibility, lifecycle pricing, who receives discounts, and who pays for transportation. Marketing managers must also ensure that pricing is based on customer value rather than cost alone. Changing the customer's impression of value is one technique to achieve the maximum price. Jay Abraham recommends emphasizing the value of the service, support, or knowledge rather than the product itself.
Promotion
When developing a marketing strategy, most individuals focus on promotion. Promotion is simply a fourth of the whole mix, and it isn't always more vital than the other components.
Sales and selling are a way of advertisement that can be done one-on-one or in groups. Personal selling is the process of calling on current or potential clients and having a dialogue about how the product solves their concerns. Personal selling is not always one-on-one and might include group presentations.
Marketing Systems In The Modern Era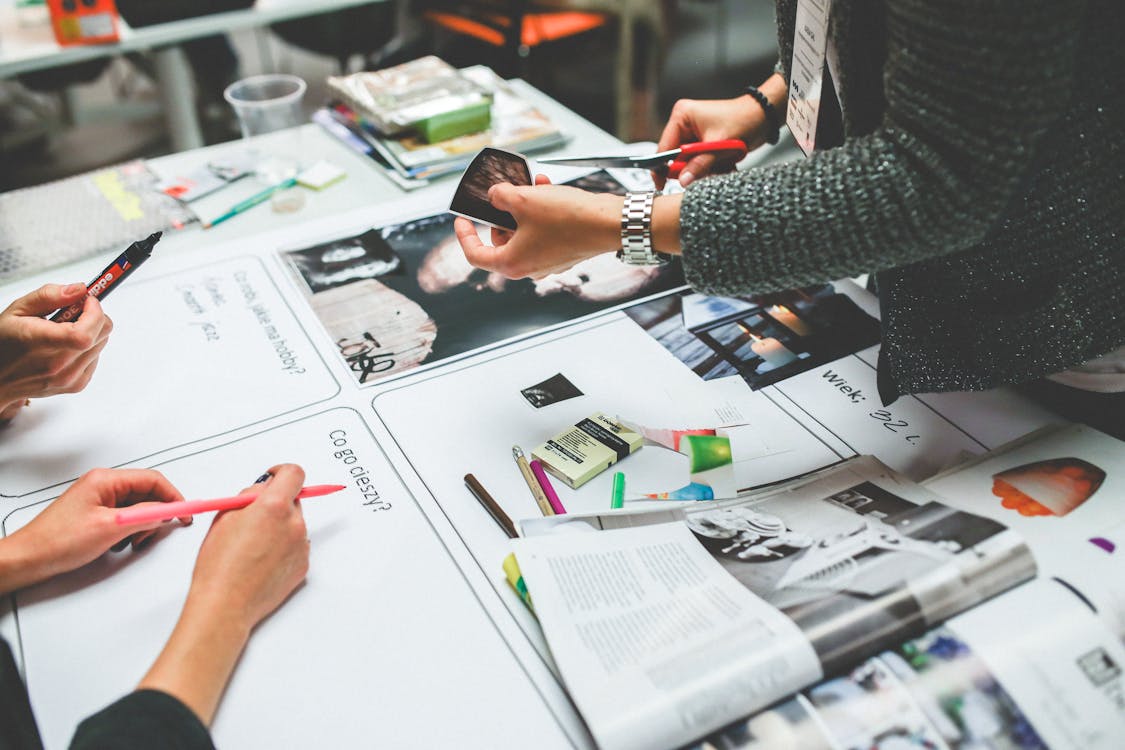 Compared to earlier periods, the period in which human civilization is currently living is now expressed in numerous specialist works by labels that indicate its attributes (characteristics): the new economy, the knowledge economy, and so on. Each science redefines its purpose, method, and scientific tool in the modern economy. Marketing systems are no exception to this trend, with their contents constantly being updated and represented in the framework of some notions recorded in previous steps of marketing development being grouped into a new concept known as modern marketing.
Era of Production
Consumers choose things that are readily available and inexpensive, according to the production era, which is one of the oldest in business. Managers of production-oriented companies are focused on increasing production efficiency, lowering costs, and expanding distribution.
Other businesses follow the product philosophy, which states that customers prefer products with the highest quality, performance, or unique features. These companies' executives concentrate on creating better products and improving them over time, presuming that purchasers can assess quality and performance.
Era Of Selling
Another popular business attitude is the selling era, which claims that if consumers and enterprises are left alone, they would not buy enough of the organization's products. As a result, the company must make a concerted effort to sell and promote its products. This notion argues that customers must be persuaded to buy, thus the corporation employs a variety of selling and promotion techniques to encourage purchases.
Era of Marketing
The three business orientations we just reviewed are challenged by the marketing period, which is built on core concepts solidified in the mid-1950s.
According to the marketing notion, the key to accomplishing organizational goals is for a company to outperform its competitors in terms of generating, delivering, and conveying customer value to its chosen target markets.
Target Market: Companies perform best when they properly select their target market(s) and develop customized marketing plans. For instance, when the cosmetics behemoth
Customer Requirements
A corporation can precisely describe its target market yet still fail to comprehend the demands of its clients.
Clearly, understanding client demands and desires are not always straightforward. Some consumers have unspoken demands; others are unable to explain these needs or use language that requires interpretation. We can categorize wants into five categories: declared needs, genuine needs, unacknowledged requirements, delight needs, and secret needs.
Integrated marketing is the consequence of all of a company's departments working together to serve the interests of its customers.
Integrated marketing takes place on two levels.
First, the various marketing functions of salesforce, Customer service, product management, and marketing research all need to operate together. From the customer's perspective, all of these functions must be coordinated.
Profitability
The marketing concept's ultimate goal is to assist companies in achieving their goals. Profit is the primary goal of commercial businesses; survival and acquiring enough finances to undertake valuable work are the primary goals of nonprofit and public organizations.
Private businesses should attempt to make money as a result of providing higher customer value by exceeding competitors' expectations.
The Era Of Societal Marketing
Some have questioned whether the marketing mentality is acceptable in an era of increasing population increase, resource scarcity, environmental degradation, global hunger and poverty, and neglected social services.
Marketing's Function
The primary goal of a company's marketing operations is to build pleasant customer connections that benefit both the consumer and the company.
As a result of these efforts, marketing now plays a significant role in the majority of enterprises and society.
Advertising is still crucial, but today's marketing is much more about dialogues than broadcasting messages; it's about bringing the client along for the ride. It's all about engagement as well as relationships when it comes to creating consumer love. Make an emotional connection with your customers and offer them a cause to believe in or care about you. Find out about your customers and how they prefer to communicate with you.
The Fifth P Of Marketing Is Participation.
We now live in a world where connected customers want to be heard and have their voices heard. Participation does not imply relinquishing control of your brand, but rather a desire to let people in. Allow customers to interact with your brand and personalize it.
Always pay attention. All of these places, including online communities, ratings and reviews, Twitter, and call centers, offer possibilities to learn and create. There are more outlets to listen to your customers than ever before, and you'll be surprised at what people will say if they think you're listening.
It's Inexpensive To Talk (Media)
Empower your clients to spread the word about your items to their friends; their influence is significantly stronger. Provide them with opportunities to spread the news, join your cause, and share what they've learned.
Every employee is in charge of the brand. Capital marketing M implies that everyone in your customer service department, your innovation or R&D team, your retail clerks – everybody who has a consumer contact point – knows and understands what your product is about, what the brand stands for, and can bring it to life in their job every day.
Conclusion
Modern marketing systems, as previously stated, are a new idea that represents the demands and values of customers and society as a whole, rather than just business and benefit interests. Companies are just interested in their own advantages and are unconcerned with the fundamental principle of what kind of aspirations and values individuals and society have.
As a result, businesses should be familiar with this modern and strategic principle, and we must remind them to focus on the goals and interests of people, not just the company's. It can be done by expanding the current marketing concept and encouraging businesses to use it instead of the conventional method.